Benefits of a Family Trust
There are countless benefits of a family trust. First and foremost, a family trust is a trust that is created specifically to benefit of members of a particular family. It is established to protect and manage the assets of the family for the existing and for future generations.
As a function of the trust, assets are transferred into the trust and the trustees become the legal owners of the trust property, as opposed to the individual, for the benefit of the beneficiaries.
While this process may seem daunting, the many benefits of a family trust make the effort worthwhile. Some of these benefits include:
Protection Against Spendthrift Beneficiaries
Unfortunately, no all family members are as fiscally responsible as others. One of the benefits of a family trust is that it can provide long-term protection of family assets; even for more financially "risky" family members. The income or capital needs of family members can be provided for through the trust as their needs arise rather than handing over your assets to your children who may dispose of them in a reckless manner thus leaving them in poor financial standing in the long term.
Protection of Family with Illness or Special Needs
A family trust may be used to provide for children or other family members who require medical care, have special needs, or are unable to manage their own affairs. In addition to providing for the special needs of the family member, a family trust can also ensure that when the settlor dies, no other family members assume control of the family assets for themselves and limit or change the assets used to care for the special needs or situation.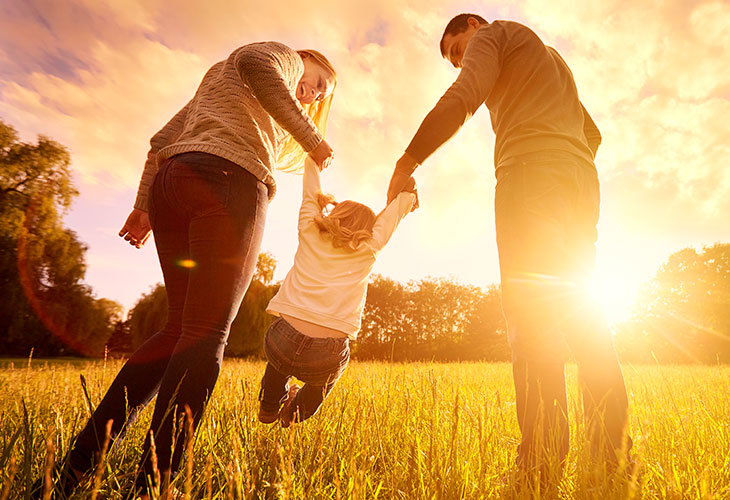 Protection Against Creditors
With a family trust, a settlor transfers their property to the trust (the trustees now own the assets as opposed to the settlor). Therefore, the transferred property is no longer subject to claims from future creditors, provided certain conditions are met at the time of settlement.
Protection Against Relationship Property Claims
Good or bad, many relationships grow and change. In many situations, any assets that you gift your child during your lifetime will also become an asset of their spouse. If said relationship ends, then under relationship property laws those assets could then leave your family and become the property of the ex. One of the benefits of a family trust, is that by placing these assets in a trust instead of directly in the name of your children, your children can continue to receive the benefit of those assets without the assets forming part of their personal property and therefore not subject to claims from divorcing or ex-partners.
This benefit can work for the settlor as well. If you are married or in a de facto or civil union relationship, it is likely that part of your assets will be relationship property. Should you separate from your partner, the relationship property must be divided between the two of you. By transferring family property to a family trust, the assets become assets of the trust rather than your personal property and may therefore be protected from relationship property claims, subject to applicable relationship laws.
Flexibility to React to Change in Law
Modern trust deeds usually include provisions which allow variation of the trusts in order to deal with changes in law.
As you are considering your assets and how best to protect them and pass them on, you should consider the benefits of a family trust. If you choose to move forward with the creation of a family trust, you should remember that it is a legally binding document. Careful consideration should then be given to how the family trust is established and how it will be managed going forward. Failure to apply the appropriate diligence to the specifics of the trust and to obtain jurisdiction-specific professional advice may result in the purpose of the trust being defeated; thus, defeating the purpose of its creation in the first place.
If you are interested in learning more about the benefits of a family trust or would like to set up an appointment to get started, then we can help. The expert attorneys with Beyer, Pongratz, and Rosen are here to make sure the process is as effective, successful, and painless as possible. To get started, you can set up a consultation Online or give us a call at 916-369-9750. We look forward to working with you.